Get leads weekly to generate traffic and prospects
You Can get your hands on up to ~ 80,000+ opt-in monthly leads. All leads come with name, address, phone, IP, email and date/time stamp. Opt-in leads will come weekly (~ up to 20 000+) to keep them more "fresh".
Breathe NEW life into your business. Earn more than you EVER dreamed possible or more than you earn online now. With one small fee, you'll get leads every month (or even every week).
Today, when you sign up you can download instantly up to ~360, 000 leads (from October 2016).
There is Mailer to sent leads out (instruction and video are provided).
Press button to pay via PayPal (open free account with PayPal).
Note: This is one time payment (you will have access to more leads every week).
Any questions? Contact me: yurigrin2013@gmail.com
skype: grinyuri
---
Do you know how to Monetize your Twitter Account?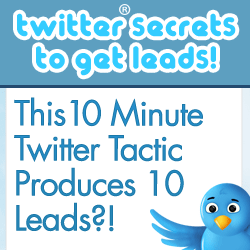 ---